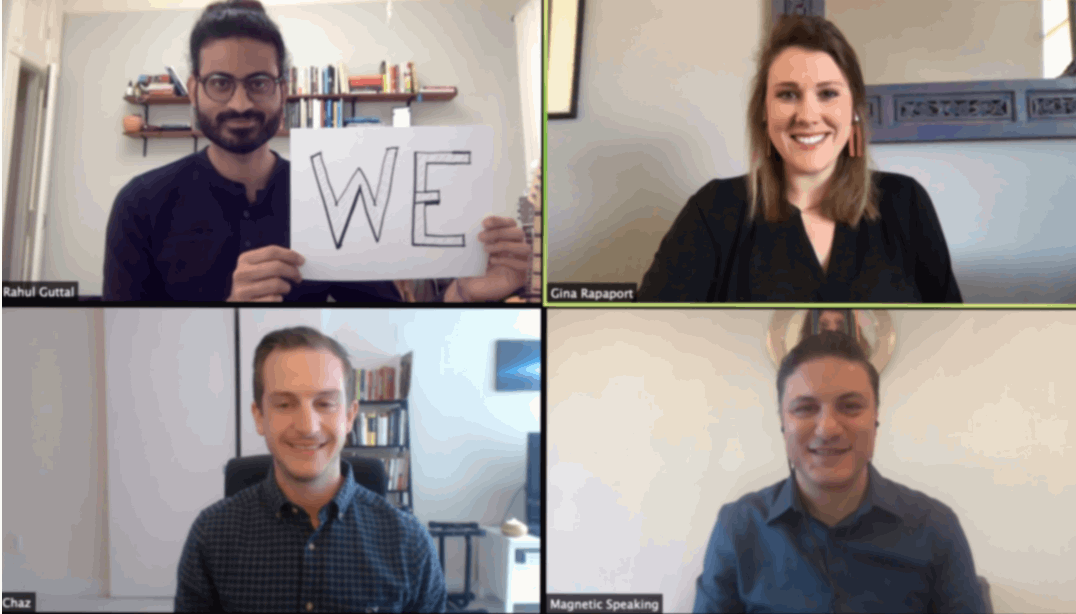 Discover How To Communicate With Charisma And Power
Discover How To Communicate With Charisma And Power
Our Backgrounds
We're a well trained, dynamic and diverse team of certified speaking trainers who come from professional backgrounds like engineering, project management, recruiting, news reporting, healthcare and more. Each of us worked through our own fears of public speaking, and at some point, made the leap to become speakers and trainers.
Because of our backgrounds, we understand modern, professional environments and the importance of communicating in a clear and relatable way. We also know how to break through anxieties and feel free in front of a group.
Our Philosophy
We believe that public speaking skills are important for your career. We believe that you can improve these skills. We also believe that we are the best in the world at helping smart professionals develop their speaking skills.
We've seen our share of trainings on our speaking journeys (both good and bad) and know what makes great learning experiences. We've created a system that makes it approachable and quick for anyone to learn public speaking.
Our Promise to You
You'll see dramatic results in just one day. Learning is fast and fun (methodologies informed by a variety of disciplines). Gain practical tools you can use right away. Get a scientific approach to take the mystery out of public speaking. Receive modern training with constantly updated techniques. Speak multiple times in front of a small group and get instant feedback. Hone your skills with follow-up classes in San Francisco
We're proud of the work we do and even more proud of the types of people we get to work with everyday. We hope you take the leap. All of us are grateful that we did.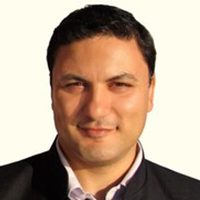 Peter Khoury
CEO / Trainer
(Ex-Engineer)
Peter Khoury is a Certified Professional Neuro-Linguistic Programming (NLP) Coach, trainer and strategic executive coach. He is a professional speaker and an expert working with executives and leaders to build their presence, skills and confidence.
Peter transitioned from his pharmaceutical engineering job and started his training career 15 years ago. He started training professionals on negotiation skills and conflict management and after years of traveling nationally decided to start Magnetic Speaking and share his speaking skills and experience with others.
Peter speaks and trains nationally on variety of topics for well respected organizations and companies:
California CPA Foundation

Institute of Supply Management

National Association of Purchasing Managers

Charted Property and Casualty Underwriters Society

National Society of Professional Engineers
To bring out excellence in participants, Peter uses his diverse knowledge of business, systems thinking and coaching for his training, speaking and coaching engagements. He helps clients with management leadership, self-empowerment and strategic skills to achieve their goals.
Peter is the author of the book "Self-Leadership Guide: Be Empowered. Be Motivated."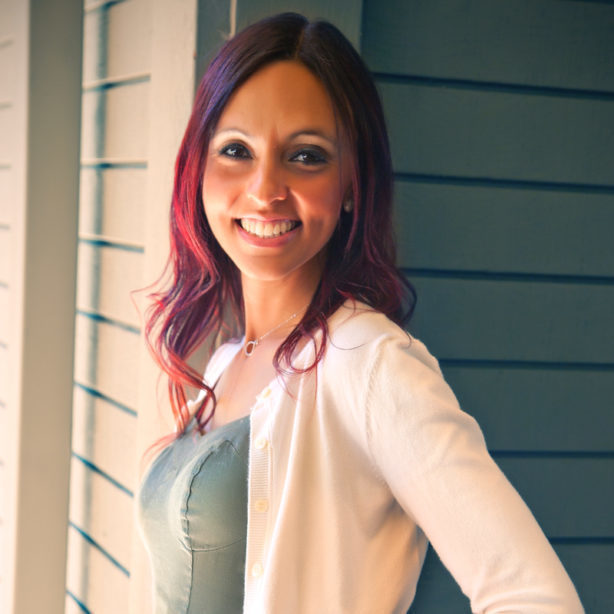 Katie Salvage
Trainer
(Workshop Facilitator and Program Director)
After receiving her first public speaking award at 19 years old, Katie realized her passion for engaging an audience. Katie has been a public speaker for over 20 years. She brings a unique skillset to Magnetic Speaking with her versatile experience facilitating Social and Emotional Learning workshops across the United States, Canada, and The Netherlands. Additionally, she has given presentations on Unconscious Bias, The Art of Listening, Giving and Receiving Feedback and Cultivating a Growth Mindset. 
Katie's approach is to meet individuals where they are at and create a supportive environment to promote confidence and effective communication. Katie has a strong commitment to foster change and has dedicated her life to helping others shine.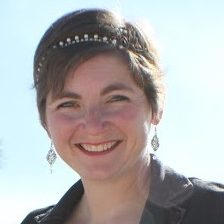 Jessica Rankin
Trainer
(Ex-Biologist and Consultant)
Jessica brings a unique background as a biologist, trainer, and consultant in the resource management and compliance space. Her experience ranges from working directly with leadership teams on system design to working with individuals to create and run trainings within organizations. She's also honed her communication skills as a writer, authoring several books in the resource management space. 
Jessica believes the growth potential of any organization is capped by the training of their employees and therefore promotes cultures rooted in professional development. As a trainer, she encourages her participants to have fun by engaging in an active learning environment.
Fun facts: Jessica was an avid competitive runner in races all around the U.S.!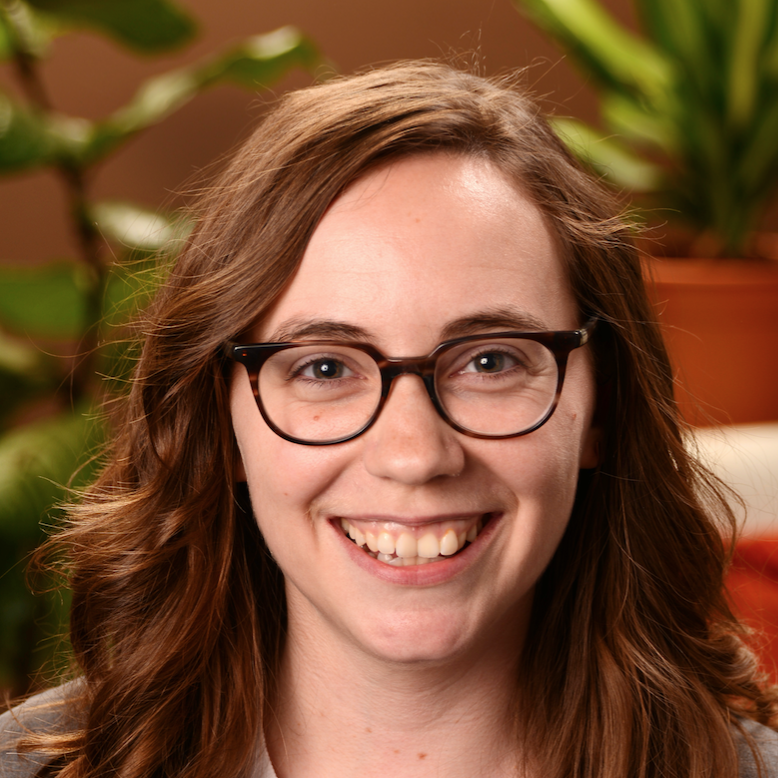 Erin Anderson
Trainer
(Mediator and Ex-Healthcare Consultant)
Erin brings a blend of experiences from healthcare consulting, conflict mediation, and mental health. As a healthcare consultant, she learned the importance of understanding her audience and leading the room by presenting to executives at meetings, large audiences at conferences, and adult learners in trainings and workshops. As a conflict mediator, she understands how crucial communication is for progress and positive outcomes.
Erin believes that anyone can overcome public speaking anxiety and loves teaching strategies that empower people. In her work at Magnetic Speaking, she loves seeing the unique talents of each client and helping them share their voice articulately.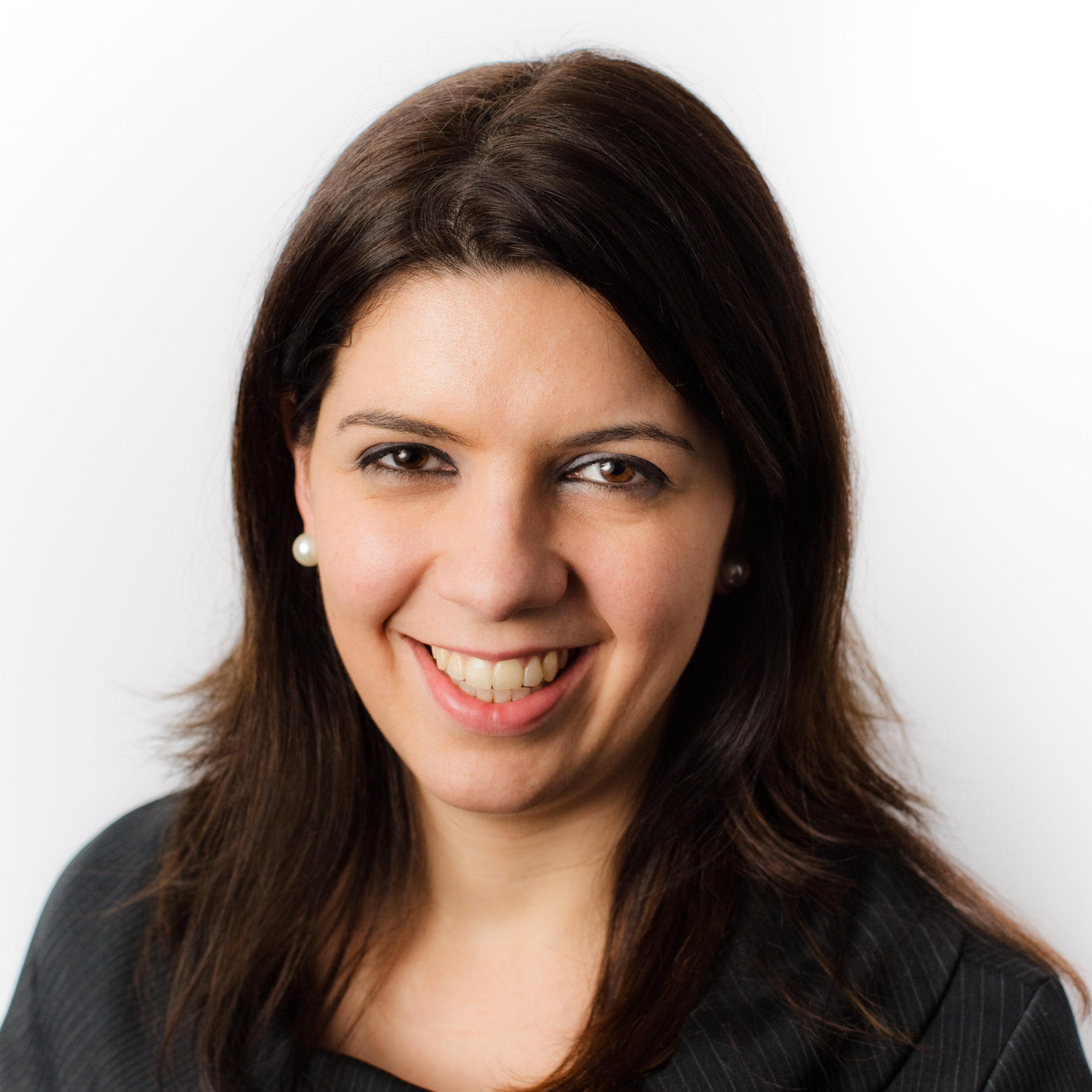 Debora Aliprandi
Trainer
(Facilitator and Ex-
VP marketing)
Debora is an experienced facilitator, trainer, and communications coach with over 15 years of experience in Corporate Communications and Marketing in the Finance Industry.  She now combines her expertise to facilitate training programs and coach professionals on how to master their communication skills to achieve success. Debora is proficient in four languages and has worked with diverse audiences worldwide.
Debora believes that everyone can improve their communication skills with the right tools. She is passionate about the field and is always looking for new ways to help individuals become better communicators. As a trainer, she enjoys seeing clients thrive through learning.