Frequently Asked Questions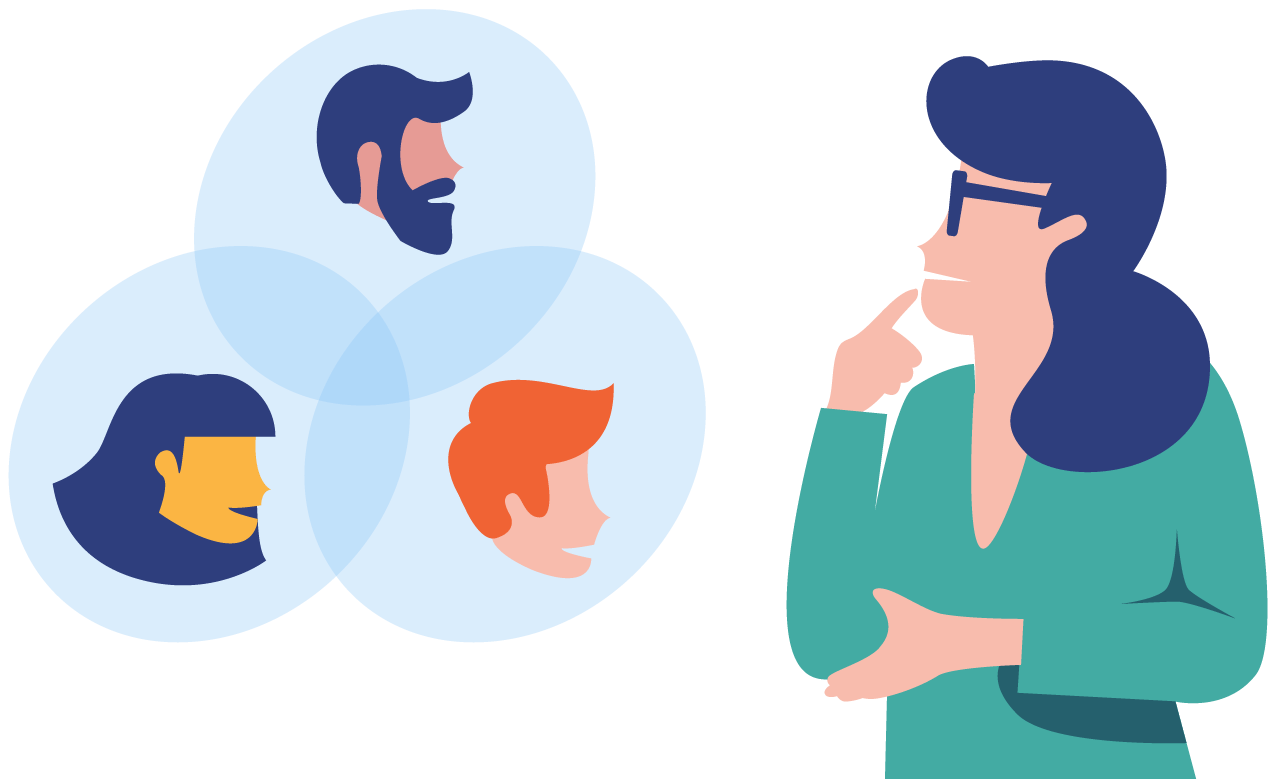 Logistics & Cancellations / Rescheduling
How is the day structured?
We keep everyone engaged throughout the day with exercises and practice time, and we give time for breaks and at least an hour to go out for lunch (lots of restaurants nearby). Many clients can't believe how fast the day goes!
Is there parking nearby?
There is metered street parking and a parking lot nearby ($15 for the day). We're also a 15 minute walk from the Montgomery St. Bart station.
What's the cancellation/reschedule policy?
Because of the small class size, we need at least 5 business days notice for any cancellations or reschedules. This gives us enough time to fill the seat.
More About the 1-Day Trainings
How much practice will I get in a 1-Day Training?
In each training, you'll be up in front of the group multiple times and get coaching. You'll also speak in partners and small groups as well.
Do I need to prepare material ahead of time?
Nope! We make sure you have the frameworks and techniques you need to present your ideas that day.
Which 1-Day Training should I take first?
The trainings are built so you can jump in and learn in an order. We suggest targeting your weaknesses first while considering your day-to-day situations at work. For more help, contact our training specialists.
What kind of people attend?
We get a wide variety of professionals (product managers, sales folks, engineers, non-profit professionals, teachers, designers, etc.) who are great at what they do and want to communicate at a higher level. We're proud of the clients we get to work with!
What skill level do attendees come in with?
All ranges. There's plenty of folks who join as first-timers at a speaking training, as well as more seasoned professionals who are comfortable speaking in groups but want new tools and specific coaching.
1-Day Trainings vs. Classes vs. Coaching
How is this different from a 1-hour weekly class?
The 1-hour classes supplement the major frameworks from the 1-day trainings. We recommend the 1-hour classes as follow-ups to maintain the boost you get from the 1-days. We want you to keep growing!
How is this different from coaching?
1:1 coaching allows us to go more in-depth with you and apply the frameworks to a specific situation if necessary (presentation, interview, pitch, panel, media talk, etc.). If you are an experienced presenter/speaker already, this could be the right first step. Schedule a call with a training specialist.
Should I take the 1-hour class first or the 1-day training?
If you're ready to go, then you can jump right into a 1-day training - no prep necessary. If you'd like to check out a class first, your first one is on us.