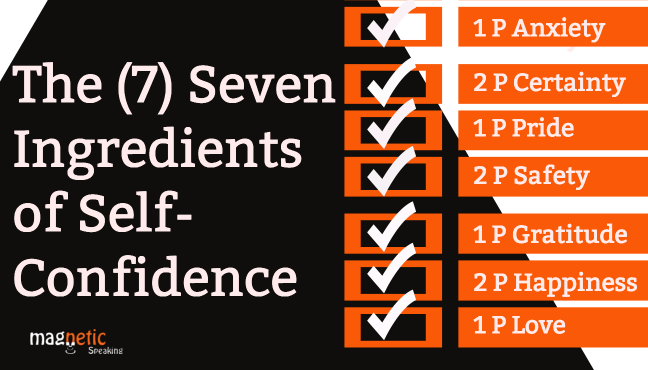 Did you know that anxiety is one of the ingredients of self-confidence?
Self-confidence is a cocktail of emotional states that you feel at a time. A state is a physio-neuro-emotional response ( how you feel, what you think, and how you move). To feel confident, you need anxiety plus 6 more emotional states.
When the ingredients are mixed in the right proportion, you will experience confidence. If you miss a part or over do another, you will not get a sense of confidence.
Recipe of Self-Confidence:
Of course, there are slight variations to […]