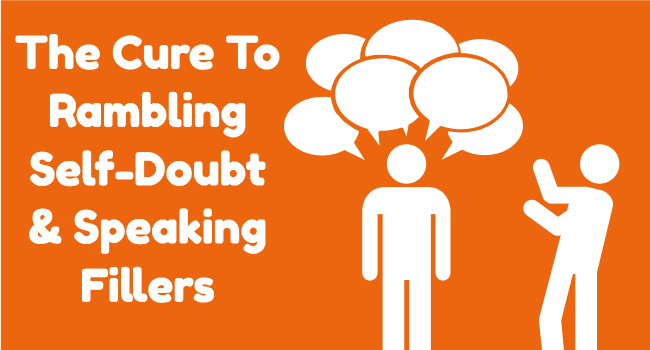 Do you ever ramble on, repeat yourself, or self-edit when speaking?
Usually, that's a sign that you might be interrupting yourself internally with negative self-reflection. It's when you evaluate what you said in mid sentence and judge it as not good.
For example look at the following two sentences.  One has no interruptions and is clear and concise, and the other one has a negative interruption and obviously does not sound great.
Sentence #1 (no interruptions): "Hi my name is Peter Khoury, and I am the founder of […]