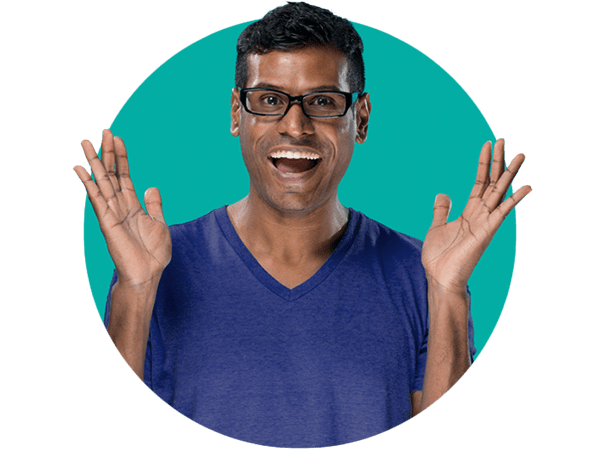 Think Fast and Speak Smart When You're On the Spot
Think Fast and Speak Smart When You're On the Spot
Limited Seating Training to maximize your learning experience. Seats go fast.
With this highly interactive training, you'll handle interruptions, questions and challenges with grace. Eliminate rambling, freezing and blanking by implementing 4 powerful strategies (with frameworks and techniques in each).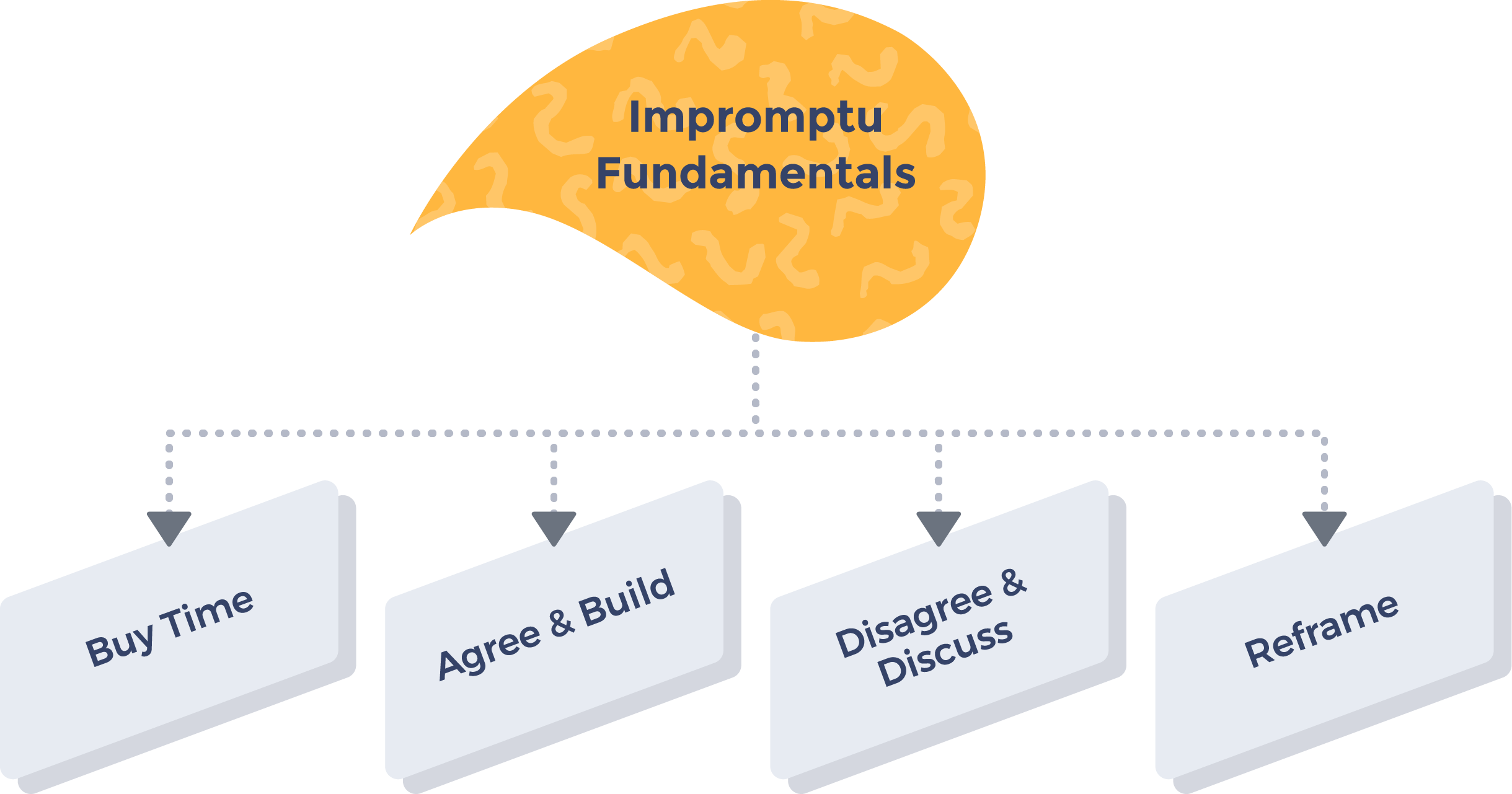 Stop waiting for the perfect words and share your thoughts more often and clearly.

Some Behavioral Takeaways
Take home the Impromptu reference workbook with strategies and exercises.
Training Structure & Flow
Learn and practice the 3 skills needed for all impromptu situations 

Know what to do with your body to convey poise and confidence 

Speak up when you want to

Situational exercises 
Brainstorm and add value to any team you're in

Add specific 'left-brain' and 'right-brain' evidence when you speak up

Play and riff of other's ideas with ease and comfort

Situational exercises
Disagree gracefully with others
Stand up for your ideas in a professional and respectful way 
Situational exercise 
Handle questions outside your domain honestly 
Learn to always speak from your "Domain of Power" 
Use questions as opportunities to teach the room something valuable
Practice presentation with video and feedback
Give yourself time to think (the right way)
Become less impulsive when answering hard questions 
Situational practice 
Location
Zoom Video Conferencing or our San Francisco office
Time
9:00am to 2:30pm PST/ 10am to 3:30pm MST/ 11am to 4:30pm CST/ 12pm to 5:30pm EST with a one hour break for lunch 
Availability
10 SEATS ONLY. Class size is limited to give you maximum attention and practice time.