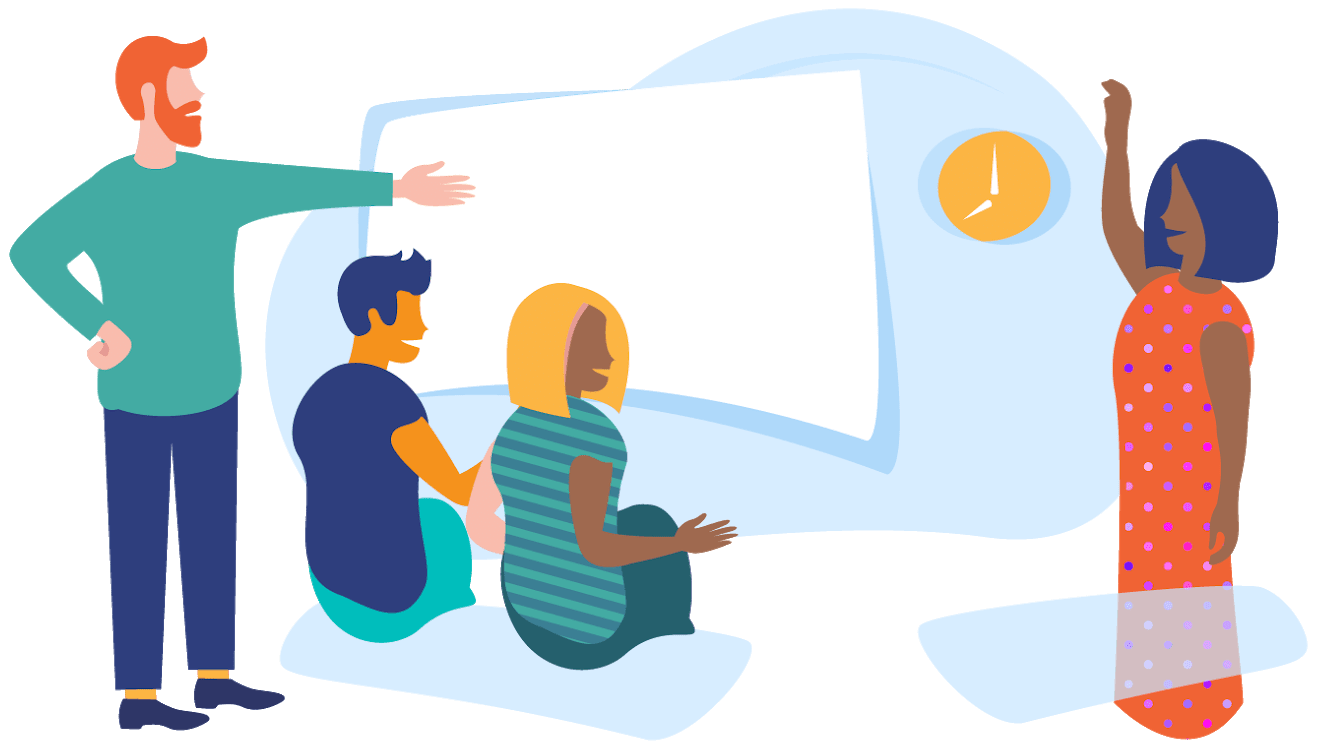 Public Speaking Trainer/Coach 
This is an independent contractor position and you must be located in the San Francisco Bay Area. 
We are hiring trainers who are excited about the opportunity to teach full-day "bootcamps", 1-hour group classes, and 1-on-1 coaching.
As a trainer, you'll be working with clients to improve their speaking skills so they can excel in their work environments. You'll learn and then teach vetted frameworks and techniques in different areas of speaking. 
Expectations: 
Learn and teach new training material quickly 

Have reliable internet and location for virtual meetings and trainings 

Facilitate 1-hour group workshops virtually at least once a week on weekdays (or at our public office in San Francisco, eventually) 

Facilitate full-day trainings virtually on weekdays or Saturdays (or at our public office in San Francisco) 

Answer internal team or client questions via email 

Record off-the-cuff video content for social media 
Qualifications: 
Bachelor's degree, or equivalent educational experience 

5+ years of professional experience, ideally in larger companies/teams, or equivalent 

Consistent experience presenting and speaking in front of groups (meetings, facilitation, presentations, and/or teaching)

Comfortable in front of the camera for social media posts 

Comfortable with speaking and presenting on Zoom and learning new technology or processes 

Familiar with the world of professional development 

Great with Google Docs and learning new software 
Bonus Qualifications: (any of these are a plus!) 
Consulting experience

Teaching experience

1-on-1 client work experience

Experience working with executives, managers, or leadership teams

Experience with influencing groups (sales or marketing) 
About You: 
You're most satisfied when you're helping others grow. You love teaching, facilitating, and working directly with people. You're friendly, personable, and take pride in your communication skills, but you're humble and open to learning from anyone. You enjoy learning about a wide variety of subjects. 
About Us: 
Magnetic Speaking is a public speaking training company that helps smart, thoughtful professionals become excellent speakers. Our clients are often analytical professionals who want to present themselves and their work effectively. From AI research directors, environmental policy analysts, engineers, marketers, founders, and much more, we're proud of the wide variety of clients we help. More about us here. 
This position might be right for you if: 
You want to be an excellent trainer and facilitator 

You have another source of income and this would be a side gig for you (i.e. freelancer, etc.) 

Open and available to learn new material 
This position might not be right for you if: 
You don't have any flexibility in your schedule 

Not comfortable with a start-up/small company environment 

You have a conflict of interest with Magnetic Speaking 

TO APPLY: Send the following to careers@magneticspeaking.com with the subject line "Trainer Position Application". 
Resume and cover letter 

In 2 minutes or less, send a video with a take on this article, or a section of the article, as if you're teaching a class. 

Answers to the following questions: 

Do you have flexibility in your schedule to teach a 1-hour class during the week (either virtually or in-person in San Francisco)? Timing would be decided later. 

Are you able to teach full-day trainings virtually or in-person (9am - 5pm PST)? 

Do you have reliable internet and a place where you can teach from? 

Are you able to teach full-day trainings on Saturdays if necessary? We usually run trainings either Friday or Saturday. 

Do you have the time in the next few months to learn new material and our methodology? 

Are you looking for full-time work or currently in full-time work? (This would not be full-time.)