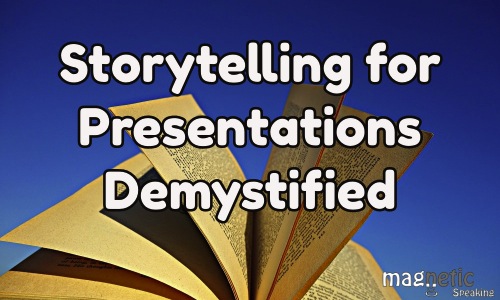 Presenting is storytelling.
Every time you present at work, you are telling a story. The story can influence and persuade people, or it can confuse them – depending on how you give the presentation.
In the past, a story meant a "real story" with plot and characters. Nowadays, a story is anything that evokes a response.
Yes, the definition of a story is now broader more than ever. That's because the mediums for communication have grown like never before. In addition to books and TV, we also have PowerPoints, Twitter, Instagram, blogs, […]