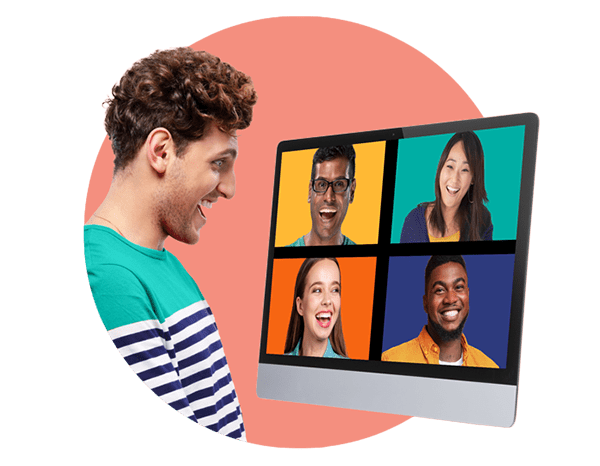 Enhance Your Virtual Speaking Skills With a Live Weekly Training
Enhance Your Virtual Speaking Skills With a Live Weekly Training
Only 12 seats available to maximize your learning experience.
Virtual environments are different. Learn to speak, engage and participate with confidence in virtual presentations or meetings. Develop a strong and persuasive presence even on screen.
Each week, you'll dive into one specific area: Delivery, Structure and Speaking On the Spot. Class meets for 2 hours/week for 3 weeks.
Some Behavioral Takeaways
Training Structure & Flow
Engage your audience with no hesitation
Command the virtual room with your body language every time you speak
Control your vocal tonality, eye contact and hand gestures for a virtual environment
Practice presentation with feedback
Consistently speak with clarity
Organize your thoughts and ideas following a time-tested framework that makes you less reliant on notes
Make statistics/data memorable and emotionally compelling
Practice presentation with feedback
Communicate intelligently in unplanned situations
Express yourself in a clear, concise and professional way when put on the spot
Handle interruptions, challenges, and questions with grace
Final practice presentation with feedback
Location
Each class starts on time through Zoom. Please have mic/camera ready. Zoom link sent to you after registration. 
Time
2 hours/week at Pacific Time